Florida's Second DCA Enforces Residence Premises Defense in Homeowners Insurance Claim
Overview:
We are all about getting results.  Read this article to find out about our one-of-a-kind successes with the "residence premises" defense.
Make sure to read all the way to the end to receive our free offer for a Litigation Report.
---
In a case where I was the attorney at the trial court level, Florida's Second District Court of Appeals determined the insureds did not have homeowners insurance coverage for a sinkhole claim under an HO-3 policy because they did not reside at the property.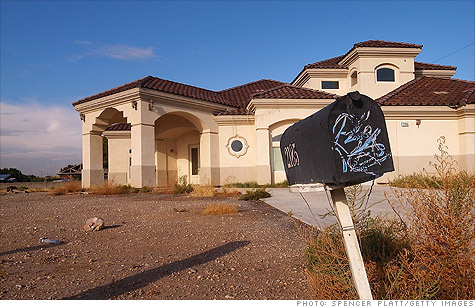 photo from http://i2.cdn.turner.com/money/2011/03/28/real_estate/us_housing_vacancy_rates/vacant_house.gi.top.jpg

If you are not familiar with the HO-3's coverage requirement that the homeowners reside at the property, please review my analysis of the "residence premises" defense in this post.
Here is the Second DCA's per curiam affirmed order:
Although the decision is a PCA rather than a written order, I am excited to learn that this lengthy battle is (probably) over and that my client was able to enforce its policy's requirements.  Insurers, insureds and their attorneys have been ignoring this "residence premises" issue for years.  Many thought that insurers lost the right to enforce the occupancy requirement when Florida courts construed the vacancy exclusion in the insureds' favor.  By refocusing the attention to the definition of "residence premises," the courts understood and appreciated that my client only agreed to insure this home if and when the insureds occupied it.
If you have any questions and want further information or documents, please contact us.
Takeaway:
I can bet you at least half of your attorneys have never heard of this defense, and another 25% aren't checking for it because you aren't asking them for it.
If you want guides, checklists, and templates for winning this "residence premises" defense, please message me.
---
Did this answer your Florida homeowners insurance claim question?
If not, please contact us.